International Journal of Entrepreneurship and Small Business (IJESB)
International Journal of Innovation and Learning (IJIL)
International Journal of Learning and Change (IJLC)
PASOS. Revista de Turismo y Patrimonio Cultural
TÉKHNE – Review of Applied Management Studies
EUROPEAN JOURNAL OF FAMILY BUSINESS
The International Journal of Management Science and Information Technology (IJMSIT)
International Management & Economic Frontiers
Journal of Innovation and Entrepreneurship
GESTIN – Revista Científica da Escola Superior de Gestão
Revistas com números especiais dedicados ao Congresso:
Egitania sciencia – A revista Egitania Sciencia, propriedade do Instituto Politécnico da Guarda (IPG), é uma publicação periódica que representa um empenho constante em apoiar e promover a atividade de investigação, não só a desenvolvida dentro da Unidade de Investigação para o Desenvolvimento do Interior do IPG, mas também por outros investigadores nacionais e internacionais, cuja contribuição é inquestionável.
A revista Científica Millenium, propriedade do Instituto Politécnico de Viseu (IPV) e do Centro de Investigação e Desenvolvimento em Educação, Tecnologias e Saúde (CI&DETS), é uma publicação quadrimestral (edições especiais são lançadas sempre que se considerem relevantes) e está disponível em acesso aberto e em  formato eletrónico. Tem uma extensão internacional e é publicada em formato bilingue, sendo a língua inglesa obrigatória.
Contudo, os números especiais, tal como o dedicado às Jornadas Luso Espanholas de Gestão Científica 2018, serão compostos por artigos em apenas uma língua – no caso, uma das línguas oficiais do congresso: português, espanhol ou inglês.
Os  objetivos principais da revista Millenium são a disseminação do conhecimento produzido nos seus campos de intervenção. Desta forma, potencia oportunidades para o constante e permanente desenvolvimento profissional e respetiva atualização, tornando-se um veículo de comunicação entre a academia e a sociedade civil.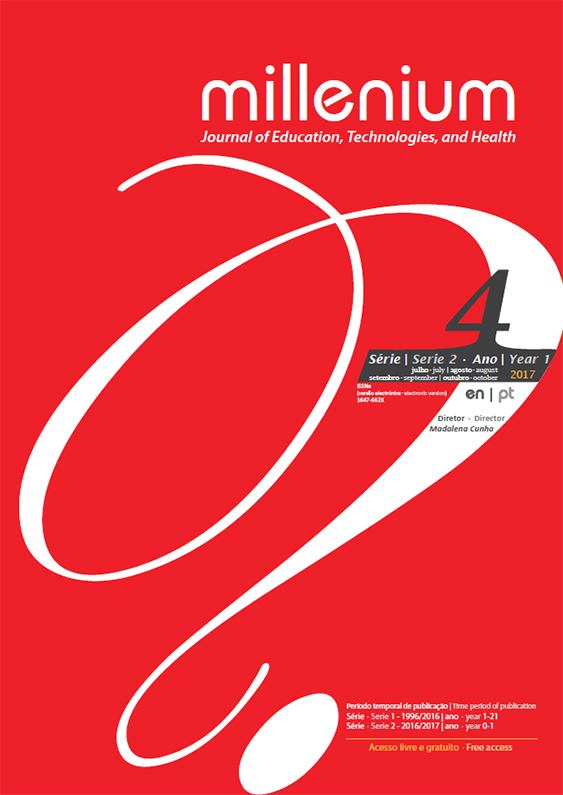 Portuguese Journal of Finance, Management and Accounting

A revista académica Portuguese Journal of Finance, Management and Accounting, propriedade do Instituto Superior de Entre Douro e Vouga (ISVOUGA), é uma publicação semestral eletrónica que representa um compromisso constante de apoiar a atividade de investigação. O objetivo de publicação desta revista online é o de incentivar a pesquisa nas áreas de finanças, gestão, contabilidade e impostos.
Todos os artigos do PJFMA são avaliados pelo sistema double blind review no sentido de se assegurar e garantir a qualidade dos artigos publicados. Esta revista encontra-se indexada no GOOGLE SCHOLAR, RCAAP, REBID, e DRJI.
Em Março/2018 será publicado o primeiro número especial desta revista, resultado da associação da PJFMA às  XXVIII Jornadas Luso Espanholas de Gestão Científica.

European Journal of International Management (EJIM)
XXVIII Portuguese-Hispanic Conference on Scientific Management/Regional HELIX 2018/IRNBAM2018:
Special Issue on: "International Entrepreneurship and Internationalisation Processes: Exploring Trends and Gaps"
Guest Editors
Prof. Marta Peris-Ortiz, Universitat Politècnica de València, Spain
Associate Prof. João J. Ferreira, University of Beira Interior, Portugal
In the internationalization process, the environment is global and competitive, increasingly complex and technologically uncertain, hence the need for dynamism and proactiveness, and one way to achieve this is through international strategic alliances (Nielsen, 2007). Alliances can then be an attractive option to enable small businesses to exploit their valuable resources, gain access to markets (Miles et al., 1999) and enable better performance. A number of researchers have evidenced that international entrepreneurship lacks a vigorous theoretical framework due to the presence of inconsistent views of the entrepreneurial component of internationalization and knowledge gaps related to the discrepancy of international business and entrepreneurship theories in international entrepreneurship (Kiss et al., 2012).
This new-found interest in International entrepreneurship and internationalization-related issues could be triggered by the fact that an increasing number of international and born-global firms around the world recently began to show how their international entrepreneurial nature could result in competitive advantages in a changing and hostile environment. With this in mind, we would like to invite scholars to share their ideas about the understanding of international entrepreneurship and how it is linked to international processes. By carefully examining the trends and gaps, we hope to create, challenge and advance the theory in this field as well as contribute to the existing literature.
To achieve this aim, this special issue invites conceptual and/or empirical papers, which present cutting-edge research on international entrepreneurship and internationalization at the micro, meso and macro level. Papers which examine trends and initiatives, employ original methodologies and offer interesting empirical insights and theoretical contributions to this issue are very welcome.
The issue will carry revised and substantially extended versions of selected papers presented at the XXVIII Portuguese-Hispanic Conference on Scientific Management, Regional HELIX 2018 and 8th International Research Meeting in Business and Management (IRNBAM), but we are also inviting other experts to submit articles for this call.
Submission Coverage
? What is the relationship between international entrepreneurship and internationalisation-related approaches?
? What are the motives, determinants, modes, speed of entry and location patterns of international firms?
? Which theoretical frameworks can be used to analyse the international entrepreneurship of internationalised firms?
? Do the findings on international entrepreneurship and/ or internationalisation of firms challenge existing theoretical models? Why and how?
? What are some of the antecedents and consequences of international entrepreneurship in the internationalisation context and vice-versa?
? What is the impact of international entrepreneurship on the internationalisation processes of firms?
? How does the existing institutional framework shape the international entrepreneurship of born-global firms?
? What are the new theoretical constructs and methodological approaches that can encompass the international business capacity?
? What role does internationalisation play in firms, regions and/or nations?
? What factors influence firms' internationalisation capacity and performance?
? What are the underlying entrepreneurial, organisational and institutional mechanisms that enable or inhibit the international capacity of firms?
Notes for Prospective Authors
Submitted papers should not have been previously published nor be currently under consideration for publication elsewhere. (N.B. Conference papers may only be submitted if the paper has been completely re-written and if appropriate written permissions have been obtained from any copyright holders of the original paper).
All papers are refereed through a peer review process.
All papers must be submitted online. Please read our Submitting articles page.
If you have any queries concerning this special issue, please email the Guest Editors:  Marta Peris-Ortiz: mperis@doe.upv.es ;   Joao Ferreria: jjmf@ubi.pt
Important Dates
Manuscripts due by: 15 September, 2018
Notification to authors: 15 December, 2018
Final versions due by: 15 March, 2019